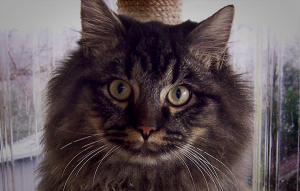 Lifebridge for Animals, Inc. is a 501(c)3 tax-exempt nonprofit organization, having been incorporated in March 2007. We are dedicated to reducing the number of unwanted litters being born each day by offering low cost spay/neuter vouchers to the elderly and low income families. We are the only organization in a four county area in rural Kentucky offering this service. Since February 2012 to June 2016, we have spayed/neutered almost 38,00 dogs and cats.
In addition, thanks to funding provided by MRFRS Mentoring program for free-roaming cats sponsored by PetSmart Charities, Lifebridge implemented a much-needed TNR program (pilot study) here in this area. Our initial trapping efforts were severely hampered by unusually frigid weather but from January 9 to May 1, 2014, we successfully trapped 379 cats (202 females and 177 males). They were all spayed and/or neutered, given Rabies shots, and treated for ear mites.  Several cats also had URI problems, bite injuries, or abscesses and we treated their injuries before returning them to their colonies. Through June 2016 the total TNR kitties we have taken care of since January 2014 now totals almost 900 kitties.
In 2015, because of the number of calls we were getting from people who wanted us to take their cats or dogs because they couldn't afford to feed them, we started supplying cat and dog food to the elderly and very low income families. Last year, we also paid vet bills of close to $4,000 for injured/sick pets. The Executive Director of Lifebridge, Jeanie Petrik, has also paid vet bills for injured/sick pets as well as buying pet food for those in need.
We promote kindness and respect for animals as well as trying to educate the public regarding the importance of spaying and neutering their pets as well as the humane treatment of animals. In our opinion, spay/neuter is the ONLY solution to the worldwide pet overpopulation.
Help us make the world a better place for animals.
Make your tax-deductible donation to Lifebridge for Animals today!